Corsair doesn't seem the only non-cooling company who stepped in the cooling business with Asetek OEM Corsair H50/H70. Evga recently put up a video about their EVGA Superclock cooler for CPUs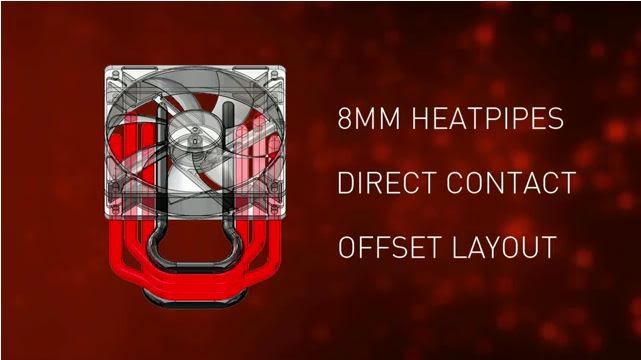 The fins are Aluminum and the 120mm fan with airflow of 84CFM. EVGA'S product manager (Forum user handle: EVGA_Jacobf) revealed on the company's forum:
The cooler will perform similar to the Swiftech Polaris, you can see the results below, review of the EVGA Superclock are coming soon.
Judging by the Swiftech's Polaris Boxshots and Earlier press release photos, This very well could be made by Swiftech with couple of "changes" (apart from the colourscheme EVGA chose).